HIKING BY AMATA RIVER. LANDSCAPE WITH ROCKS AND CLIFFS HEADING TO ZVARTE ROCK. VISIT CESIS. AMAZING SETTING OF KĀRĻAMUIŽA
Day 1 11:00 HIKING BY AMATA RIVER. For travellers not afraid of large and frequent terrain differences, and also for those wishing to see and enjoy the beautiful banks of primeval valley of the River Amata while heading along remote forest paths.
Route: "Karlamuiza Country Hotel" – Ainavu Cliff – Stūķu Rock – Dzilnas Rock – Zvārte Rock – "Karlamuiza Country Hotel" ~15 km with one part of the route leading along the river, while the other — along forest paths
Ikonas (15km, moderate – difficult due to steep and high banks. ( Mainly forest path), Orange and bright red blazes — diamonds on tree trunks (in the section from Melturi to Veclauču Bridge).
Duration: Min 6h Max 8h
Working time: Available
Location: Kārļamuiža; Kārļi; Amata County Ph. 26165298, www.karlamuiza.lv GPS: 57.2406;25.2121
18:00 LATVIAN TRADITIONAL SAUNA RITUAL. Reveal excellence and healing capacities of Latvian wellness rituals. Enoy traditional Latvian bath ritual. Enjoy flapping with besoms,peeling, snacks and herbal teas in guidance of skilled bath attendant. The landlords will preapare the sauna for your individual needs.
Duration: Min 2.5h Max 3h
Working time: Every day 9:00 – 20:00
Location: Kārļamuiža; Kārļi; Amata County Ph. 26165298, www.karlamuiza.lv GPS: 57.2406;25.2121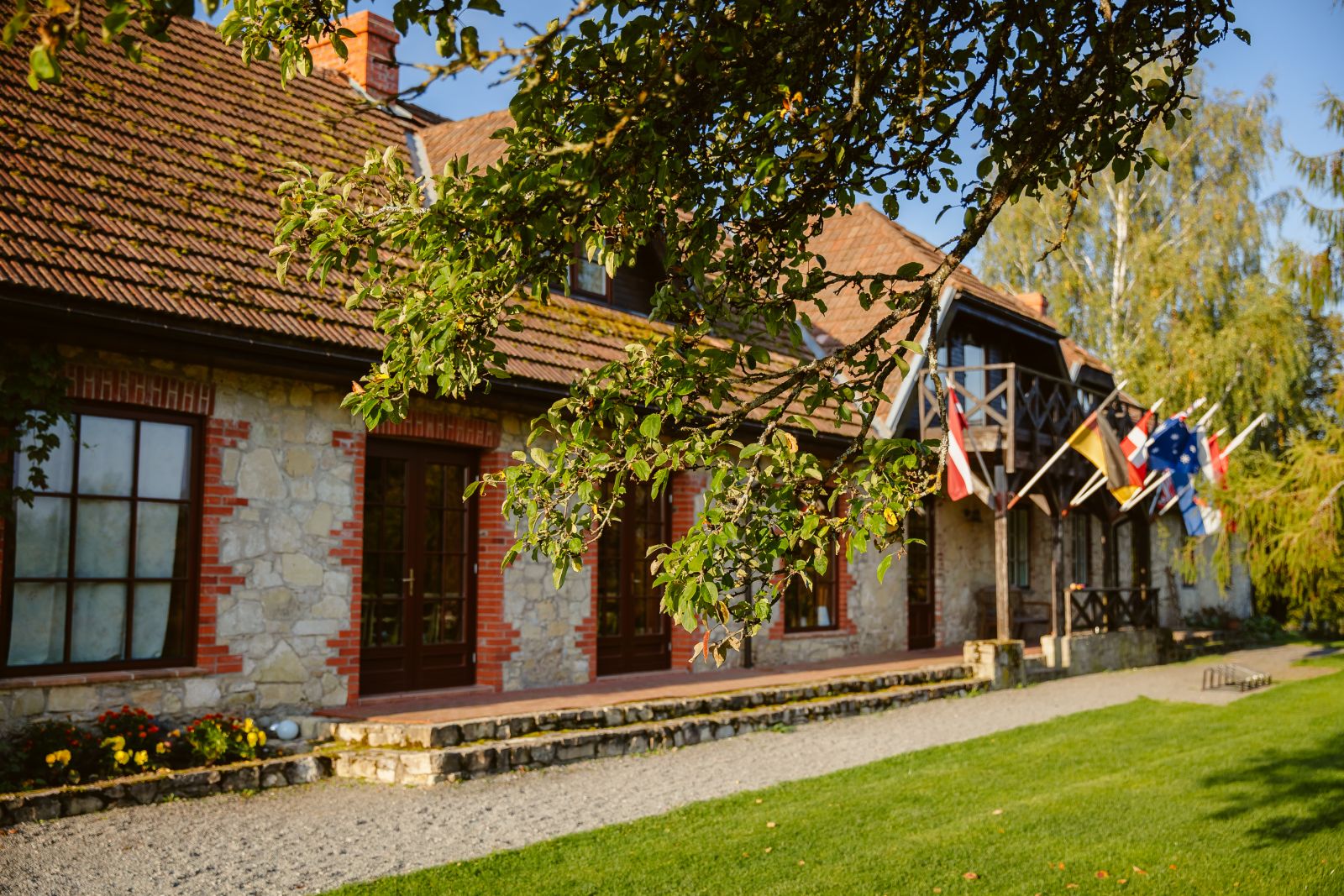 Overnight with breakfast in Kārļamuiža
Day 2 11:00 VISIT TO CĒSIS CASTLE. You are welcome to explore Cēsis Castle and old town, which stores in its walls more than 800-years of old memories! Medieval Castle servant will escort you through the castle garden, discover the castle from its courtyard, feel the historic aura, climb the Western tower using lanterns and descend down to the old jail.
Duration: 1.5h visit
Working times: Summer season every day 10:00 – 18:00
Location: Pils laukums 9, Cēsis, Ph. 28318318, www.cesupils.lv GPS: 57.3132, 25.2691
18:00 SPECIAL OUTDOOR DINNER WITH CHEF BY AMATA RIVER IN EXCELENT SETTING. You will have a possibility to taste wild food from natural local products in special setting by Amata river, where chef will serve you 3 meal course.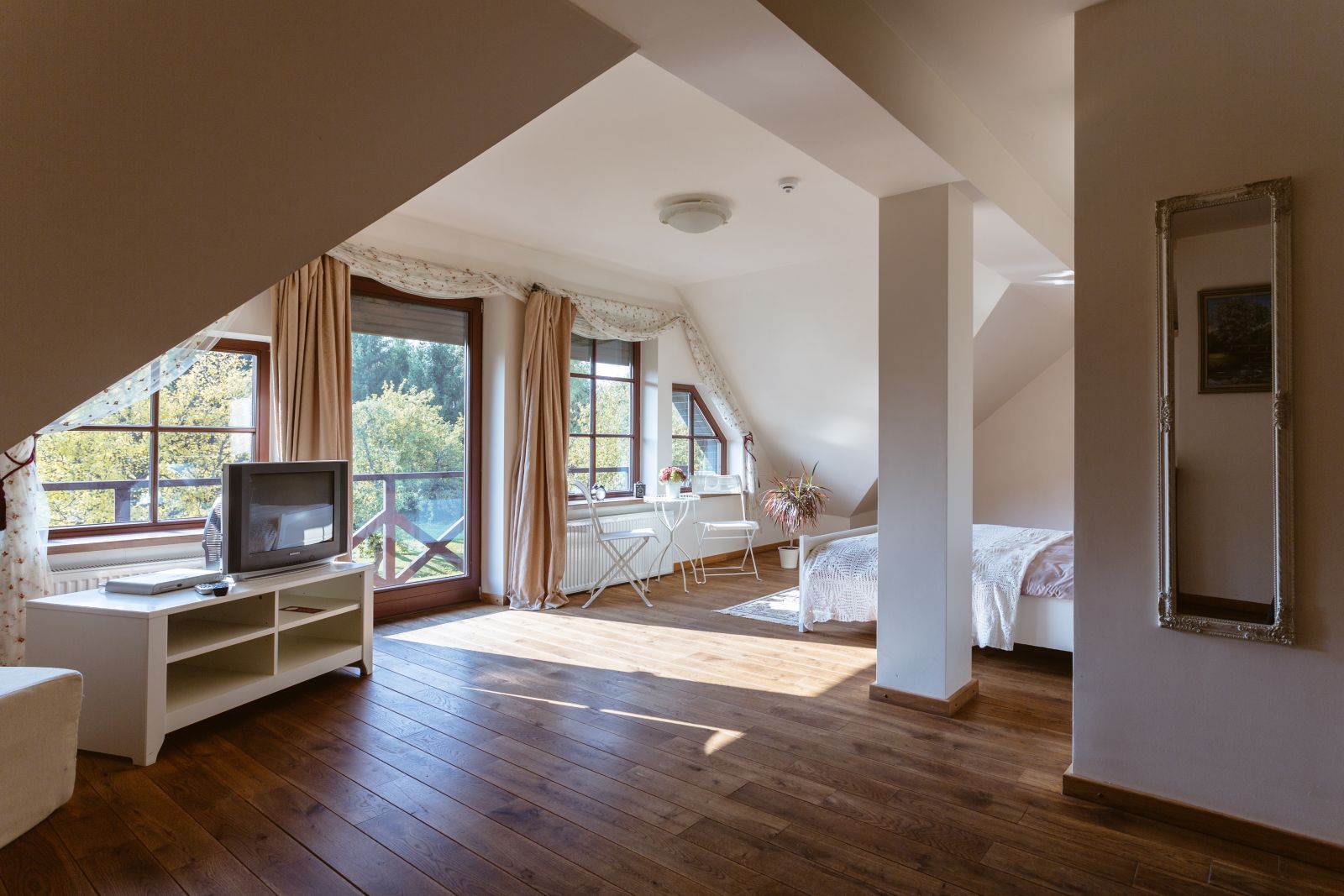 Overnight with breakfast Kārļamuiža

Day 3 12:00 VISIT TO CĪRULĪŠI NATURE TRAILS. The Cīrulīši Nature trails along the Gauja River captivate with their unusual relief and the diversity of nature. Here you can see many interesting nature objects.

• Cīrulīši nature trails are 2.7 km and 4.6 km long well-maintained walking routes in the Gauja National Park
• The trails are marked and the route features signs informing about the origin of the nature objects and their place in Latvian traditions and culture
Duration: Min 2.5h Max 3h
Working time: Available
Location: Apšukalna iela 5, Cēsis; Ph. 371 64121815, www.turisms.cesis.lv GPS: 57.3071; 25.2191